C. L. Jones
Biography
C.L. Jones grew up in a large Midwestern family, where he learned the art of storytelling. He loves to just sit around the fire pit and share his tales. This tale, Brothers of Different Mothers, is the first part of a three part series about how Pops and the Crew grew to become brothers. You are invited to continue the adventure in book #2, Home Front, where several of the Crew are called to action to help Surfer through unimaginable near tragic efforts to save his wife. Home Front, is coming by mid 2018 and is available now for preorder at select retailers. Book #3, Second Chance, takes the close knit team on a mission to Central America with less than desirable results. Second Chance will be on preorder and available by the end of the year. Reserve your copies today.
Books
Second Chance
by

C. L. Jones
The Crew has kept their distance from Pops knowing he needs to recover from the death of his first wife (in Book 2). Pops' life is on cruise control when unexpectedly he is called by the Crew. Unbeknownst to Pops the Crew has been working to obtain the release of a hostage from a rebel group working in Central America. But they are stuck and now they need his help.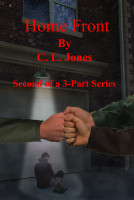 Home Front
by

C. L. Jones
The Crew members haven't seen each other for months. But Surfer is in trouble. His wife, Amy, is kidnapped, drugged, photographed in compromising situations and released. Then the blackmailing begins. So Surfer calls the only guys he can trust. Enter Pops and the Crew who discover the bad guys are part of an organized ring of human traffickers. The Crew decides to administer their own justice.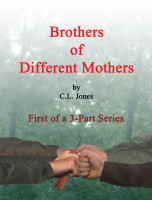 Brothers of Different Mothers
by

C. L. Jones
He served his country in the military and later for the organization. The doubts about his missions made Pops long for retirement. But you never knew when the organization could decide it's time for you to take a no benefit, no breathing, retirement package. When he announced he was done, he wondered if this final mission was a way for the organization to permanently deal with his retirement.
C. L. Jones' tag cloud