Michael Magyar
Biography
MICHAEL MAGYAR is a graduate of Framingham State University. He earned a Bachelor of Sociology Degree with a Psychology minor in 1999. Michael became one of the leading presenters among inmates on the disease of addiction during his time in jail at the Essex County Correctional Facility (The Farm) in Lawrence, Massachusetts. While on parole and probation, he created the Addict's Map of Consciousness and presented it to the homeless veterans during his inpatient stay at the Crescent House Transitional Residence Program in Lowell, Massachusetts. Full of Fear has been published with the help from Alcoholics Anonymous and Narcotics Anonymous. Michael wishes to recognize Dr. Aubrey Orloff and Essex County's Correctional Officer Robert McDaid for their exceptional work in helping people with addiction. Michael currently lives at the supportive housing for homeless veterans in Beverly, Massachusetts.
Books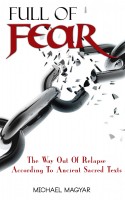 Full of Fear - The Way Out of Relapse According to Ancient Sacred Texts
by

Michael Magyar
Full of Fear serves baby food to the reader. Soft and easy to understand yet nutritious and life giving to infants trapped in big peoples bodies that is most addicts. Finding a way out of fear is the way out of addiction and may provide the addict the best chance to keep his or her life. Read my book. Take a chance. After all, what do you have to lose?
Michael Magyar's tag cloud