Ringo Kelly
Biography
I live in Sydney, Australia. I started writing since I was in primary school but stopped after I got married. Now that my children are adults, I'm back at it with renewed vigour. I enjoy writing on various subjects.
I also write short stories. However, I'm never satisfied and keep editing several times.
When I'm not writing, I read old classics and listen to country music.
Books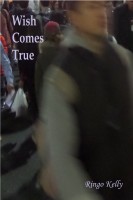 Wish Comes True
by

Ringo Kelly
This is about a city worker who lives far and commutes to work by bus. At the end of the day when she finishes work, she finds it very frustrating to push through crowds to get to her bus stop. To amuse herself she wishes and imagines magic. Read about her sensational experience.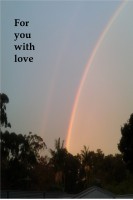 For You With Love
by

Ringo Kelly
A collection of poems written on completely different subjects.
Ringo Kelly's tag cloud