Mandy Egglestone
Biography
I'm a lady who is approaching 53 years of age. I've always loved writing since schooldays.One teacher once wrote on my essay 'Did you write this yourself?'At the time I thought she meant had I copied it from someone? Looking back now I think it was meant as a compliment as she thought it was good. I started seriously writing in 2001 with a contemporary novel.Next I wrote Kascadia and have other ideas on the go. I work part time in a clerical role within the NHS and have a lot more time on my hands now to write. I've written two travel reviews on Simonseeks which were accepted and are on their website. My biggest claim to fame is winning a lyric writing competition run by Peter Andre. He chose my lyrics and put them to music. He filmed the making of it for his TV show and he phoned me personally to tell me but unfortunately it wasn't shown.I like writing in any genre and write poems for people at the drop of a hat. My ambition is to appear on Blue Peter with a group of children who all like reading my work.
Where to find Mandy Egglestone online
Books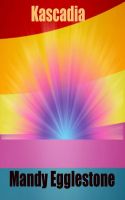 Kascadia
by

Mandy Egglestone
When Shareef discovers Kascadia's water supply is threatened he must leave his homeland and venture beyond into unknown territories on a life changing journey. Follow Shareef and friends as he journeys from Kascadia on a quest to discover why its life-supporting waterfall has slowed down. Kascadia is a near perfect land where everyone is fourteen and growing old doesn't happen.
Mandy Egglestone's tag cloud