Marcia Melton
Biography
Marcia Melton is a librarian and a former teacher. The history of her family in Montana echoes back to the 1880s. She lives and writes in Arizona and Montana. She has published two historical novels for middle-grade children through Raven Publishing, Inc. The Boarding House is set in 1914 in Butte and Philipsburg, MT. Joe Henry's Journey is set in 1862 and heralds the journey of a young boy and his pa up the Missouri River to Fort Benton, and overland to the gold fields at Bannack, a year before Montana officially became a territory. She has written a sequel, slated to be publishing in 2017, called Joe Henry's Return: Territory Times.
Books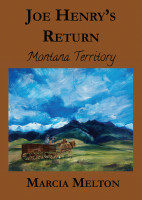 Joe Henry's Return
by

Marcia Melton
Joe Henry Grummond and his Pa returned from the Montana gold fields (in Joe Henry's Journey) to Kentucky and find their family in sorrow and trouble and their farm in shambles after the Civil War. With an elderly Grandma, two little girls, and a disabled, orphaned neighbor boy, Joe and Pa return to Montana where they hope they can find a home.
Joe Henry's Journey
by

Marcia Melton
Joe Henry's story is a look at the past. It reveals why people moved to the untamed region the miners called Montana in the mid 1800s and what they found there. The reader will be carried along with Joe Henry through all of his travels—a great adventure, but scary too.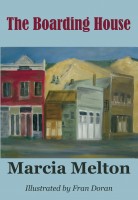 The Boarding House
by

Marcia Melton
The lives of eleven-year-old Emmie Hynes and her twelve-year-old brother, Conrad are changed forever when a tragic mining accident kills their beloved Papa. Forced to bid a numb farewell to their home and friends in Butte, Montana, they move with their mama into a dilapidated boarding house in Philipsburg, a small town across the mountains.
Marcia Melton's tag cloud