Margaret Haggerty
Biography
When Margaret Haggerty's children were small she used to make up stories to entertain them. The story of Lottie and her adventures in the magical land of Dofstram began as a one-off book for Margaret's grandchildren. But the more deeply she became involved with the characters, the more the story progressed, until it had developed into a trilogy.

After working for most of her life, only taking time off to raise a family, Margaret and her husband retired to Bourne in Lincolnshire to be closer to their children and grandchildren. Encouraged by her family, Margaret finally agreed to publish the books. She is now working on the third and final volume.
Books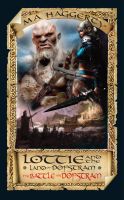 Lottie and the Land of Dofstram - The Battle for Dofstram
by

Margaret Haggerty
In this third and final book in the trilogy, Lottie and her allies, with the help of her powerful friend DaVendall, embark on a visit to Dofstram to rescue her parents from Zanus' dungeons and help King Alfreston and his troops to overturn his enemies once and for all. They must rid Dofstram of the tyrannical forces which threaten to engulf it. The result is a terrifying battle to the death.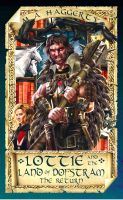 Lottie and the Land of Dofstram - The Return
by

Margaret Haggerty
In this thrilling fantasy fiction sequel to Lottie and the Land of Dofstram, M A Haggerty weaves an intriguing tale of spells and battles, loyalty and betrayal when Lottie tries to save her beloved Land of Dofstram from the evil Zanus.
Margaret Haggerty's tag cloud