Marilyn Lakewood
Biography
Marilyn lives in the northwest U.S., not too far from the Canadian border, and believes the long, cold winters are perfect writing weather. Her erotic romances range in heat levels from sweet to hardcore, sometimes include ménage, and usually have themes of dominance and submission. Be advised, the road to love is a little hard at times. You may need to buckle your cuffs. ♥
Where to find Marilyn Lakewood online
Books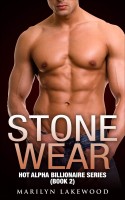 Stone Wear
by

Marilyn Lakewood
When a woman who loves too deeply meets a man who doesn't love at all, something's got to give. Jillian Ingram avoids all reminders of her past and denies her yearning to submit to another man…but when masterful Nick Colton promises to fulfill three of her deepest fantasies, it's a temptation she can't refuse.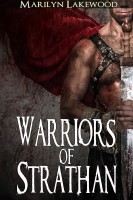 Warriors of Strathan
by

Marilyn Lakewood
Kellus Aquitar is drawn into the ancient enchanted land of Strathan where he finds the love he craves, a challenge he cannot refuse, and the cause he was destined for. On a secret mapping expedition in the mysterious isles of Britannia, his journey takes him away from everything he knows when he discovers a hidden, mysterious world and meets Leis, a woman he desires more than life itself.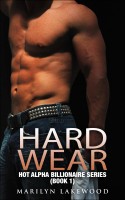 Hard Wear
by

Marilyn Lakewood
How does a sophisticated man with everything, convince an unassuming older woman with nothing, that she's what he desperately needs? Successful and good-looking, 36 year old Chase Tanner is a Dom who has everything, except love. When he meets the woman of his dreams—a submissive beauty who'd rather be alone than with the wrong man—Chase knows convincing her that he's the right one, won't be easy.
Marilyn Lakewood's tag cloud