Soumitha Hills
Biography
Always love to read and create stories. Soumitha was from a beautiful village of Kerala, India. Her farm house is surrounded with many streams and heartwarming landscapes. She loves to walk through the fields and converse with nature. Now as a researcher and a sociologist, she do not have much time to enjoy nature, her sentiments are always in par with nature and connected with her beautiful village and its innocent and loving people.
Where to find Soumitha Hills online
Books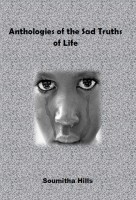 Anthologies of the Sad Truths of Life
by

Soumitha Hills
A collection of simple poetry which help you to think about the truths of life. These poems are simply author's observations about the various experiences of human life.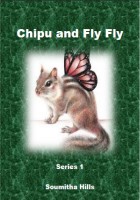 Chipu and Fly Fly
by

Soumitha Hills
This is a night time story for kids for the age group three to seven. The story is about a chipmunk named Chipu and his friend Fly fly, a beautiful butterfly. Chipu's parent's caught in a trap of a badman. when he had an accident, Fly fly came for his rescue and later she and her friends frightened the badman and sent him away.
Soumitha Hills' tag cloud