Mark Romasko
Biography
Mark Romasko was born in the south west of England, where the tractor is king and the seagull is used to carry post, roughly forty years after anything of note happened. He escaped on a trawler and travelled eastwards, trading a guitar for a typewriter along the way and swapping stories for food. He eventually found himself in London, where he lives in benign squalor. He is currently working on his first novel.
Books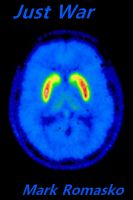 Just War
by

Mark Romasko
The country stands at the mercy of a new threat. Somewhere in a research facility, Dr. Miller and his new assistant are carrying out an experiment that may decide the fate of a nation. Will the world be safe? How can we respond to the danger? The clues lie within the brains of those being studied, and as those answers are unlocked, the fightback rolls into action...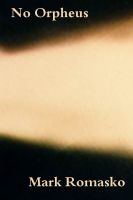 No Orpheus
by

Mark Romasko
(3.00 from 2 reviews)
Something big is happening - something that seems like the end of the world. On the Kasprovicz ranch, Bill and his family await the arrival of a visitor. Will he save them from what is about to happen? Could a secret from Bill's past be the key to their escape? Time is running out, and soon it will be their final meal...
Mark Romasko's tag cloud