Martyn Burke
Biography
Martyn Burke, novelist and award-winning director/writer of both documentaries and dramatic films, has travelled extensively from the Arctic Circle to the Amazon jungles, finding himself in the middle of wars and revolutions in Vietnam and Afghanistan. He has made undercover documentaries on the Mafia and KGB. He is the author of six books: The Commissar's Report, Laughing War, Ivory Joe, The Truth About the Night, Tiara, and The Shelling of Beverly Hills. A native of Canada, he divides his time between Toronto and Santa Monica.
Where to find Martyn Burke online
Books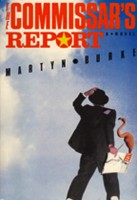 The Commissar's Report
by

Martyn Burke
In this Cold War satire, Dimitri, a young Kremlin spy is secretly smitten by the sirens of capitalism. When he is assigned to the Soviet Consulate in New York City, he is thrilled. But his talent for making money on Wall Street creates problems with the Kremlin. Originally published by Houghton Mifflin, it is lauded as "a wonder of intense, cinematic storytelling" by the Wall Street Journal.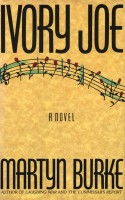 Ivory Joe
by

Martyn Burke
Price:
$4.99 USD.
Words: 113,120. Language: English. Published: January 25, 2011 by
Bev Editions
. Categories:
Fiction
»
Urban
First published by Bantam Books and hailed by critics, this is the rollicking love story of Leo and Tina Klein in 1950s New York. He is a charming rogue with ties to the mob. She is a leftist activist and manager of "Ivory Joe" Coulter, a heart-busting black musician. Burke weaves a deft plot involving the attempted theft of one of Joe's songs, to give us a joyous tale of energy and soul.
Martyn Burke's tag cloud