Marylia Harris
Biography
Marylia was born in Jamaica but later migrated to the United States of America where she settled in Marietta, GA. As a child, she loved writing and kept journals and files of the notes, poems and short stories she wrote over the years. Her career path took her into the corporate and legal fields but she never stopped writing.

She has a son who is her pride and joy and she enjoys listening to reggae and R&B music, as well as socializing with friends. An avid reader, she is usually seen with her nose in a book or reading from a computer device.
Marylia hopes her books will not only educate but also entertain her readers.
.
Books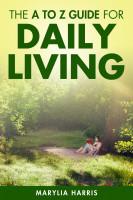 The A to Z Guide For Daily Living
by

Marylia Harris
Common Sense and Consideration for others are essential in our lives. A smile, compliment or a positive deed can reward the giver and brighten the day of receiver. The A to Z Guide For Daily Living is filled with practical information to guide and encourage readers to say or do the right thing while gently reminding of things already known.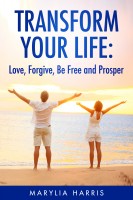 Transform Your Life: Love, Forgive, Be Free and Prosper
by

Marylia Harris
Life is a gift that should be lived in the best way possible, and essentials like love, forgiveness, freedom and prosperity have been given to us to enhance our time here on earth. This book encourages you to live one day at a time and to use your gifts to positively influence others, as well as to embrace new opportunities. Merely existing is not living and you can only begin to live when you dec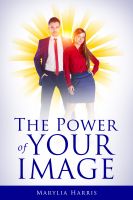 The Power of Your Image
by

Marylia Harris
The Power of Your Image will help you to discover your personal style, be aware of your body language, provide tips on addressing your body flaws as well as focusing on other critical areas to help you to improve your image. You will also learn the importance of branding and how to use colors to enhance your wardrobe.
Marylia Harris' tag cloud