Mary Underwood
Biography
Mary L. Underwood, who has been a published journalist and columnist for more than 20 years, is new to the world of horror. "Horror stories have always really scared me," she explained. "Maybe that is the secret to my success. I really do feel the fright and transfer it to the page." Most recently Mary has been published in VICIOUS SPIRITS, an anthology of ghost stories with her 9,000 word short story, THE CHORES, and in VICIOUS BITES, an anthology of vampire stories where her 10,000 word story, THE BELIEVER, won the "best new vampire concept" award. Both these stories are now available as digital downloads for your e-reader. Also, watch for Mary's next offering in the soon to be released Werewolf anthology, I BELIEVE IN WEREWOLVES coming soon from NETBOUND PUBLISHING.
Where to find Mary Underwood online
Books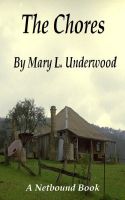 The Chores
by

Mary Underwood
(5.00 from 2 reviews)
A girl on vacation befriends a ghost who endlessly works on a homestead keeping up with the grueling daily chores. But why has this ghost become her friend? You'll never forget the sinister and terrifying answer.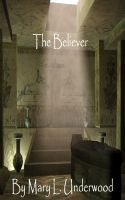 The Believer
by

Mary Underwood
(5.00 from 6 reviews)
A clan of vampires are trapped in an abandoned tomb for 1000 years. Above them, holding them prisoner is an ancient monastary. Suddenly the monastary is being abandoned and desanctified. Finally, after all this time, is the freedom of the vampires finally at hand?
Mary Underwood's tag cloud