Matthew Ewald
Biography
Matthew Ewald has come from a number of movies ranging from theatrical releases to made-for-cable dramas and thrillers, as well as a few A.F.I. Independent Productions. He was fortunate enough to have portrayed Nicholas Bluetooth on the highly popular science fiction/adventure television series, "Galidor," the Galidor franchise an international hit spawning Matthew his own action figure. He starred in John Murlowski's Sci-fi thriller Terminal Error. Matthew is a member of the HWA (Horror Writers Association), as well as a published author with a number of horror stories already to his credit (three of which he had been asked to adapt into audio productions). Human Nature marks his debut novel. His follow-up novel, Whispers in the Cries, is his latest and a masterpiece of the genre combining frightening ghost story themes before a backdrop of events surrounding the RMS Queen Mary.
Where to buy in print
Books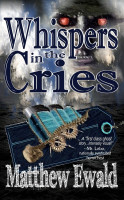 Whispers in the Cries
by

Matthew Ewald
Hunted by the shadowed entity of his grandfather's past and its dark brethren of phantom wraiths, macabre menace, and demonic beasts, Randy Conroy must survive the nightmare his grandfather could not. "A first class ghost story....intensely visual!" Mister Lobo, (nationally syndicated horror host) Take yourself into the hollowed bowels of the Queen Mary......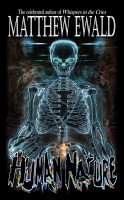 Human Nature
by

Matthew Ewald
Matthew Ewald's (actor: Galidor, Star Trek Phase II) chilling debut novel of horror. The only survivor of the grisly aftermath of an activist raid on an animal testing lab leaves him institutionalized. When his psychiatrist begins to unlock the secrets to the events of that fateful night, she finds it is up to the both of them to stop the unspeakable evil that was unleashed upon the world.
Matthew Ewald's tag cloud