M. Crane Hana
Biography
M. Crane Hana lives in a flat place filled with cactus. She writes romances in all flavors, spends too much time world building her sword & planet fantasies and space operas, and makes museum-grade artifacts from cultures that never existed. Publishing credits: (as Marian Crane) 'The Blood Orange Tree', Such A Pretty Face anthology, Meisha-Merlin 2000. 'Saints and Heroes', Thrones of Desire anthology, Cleis Press 2012.
Books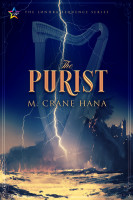 The Purist
by

M. Crane Hana
Eridan still adores his wife and unborn child, but his prim religion and heritage now forbid his marriage. Only the Northwarden—a dangerously charming, genderfluid sorcerer who enforces civilization's uneasy peace—can guide him toward a solution. Eridan finds he likes the Northwarden far too much for comfort.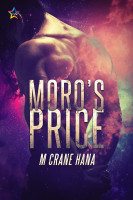 Moro's Price
by

M. Crane Hana
Valier has lusted after the gladiator called "The Diamond." Meeting the escaped slave, Valier discovers Moro wants suicide before his former masters can reclaim him. Infected with a deadly symbiont, Valier proposes empty sex to satisfy his urges and grant Moro's release from a horrible life. Neither plans for Moro to survive, or how the morning after will shake three empires to their foundations.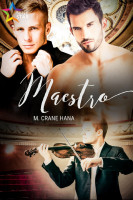 Maestro
by

M. Crane Hana
What started as mere pleasure becomes a three-part harmony as Leo, Andrew, and Mel explore the ways their kinks and needs mesh—until Leo's enemies attempt to use evidence of the liaison to force him out of his job.
M. Crane Hana's tag cloud