Michelle Weese
Biography
Well, to start off, my name is Michelle Weese. I live in Daytona Beach, Florida with my husband and soulmate, Daniel, of ten wonderful years and four fat lazy house cats. I was born and raised in the old mountains of West Virginia. I am a floral designer with six years in the flower industry but I recently developed a passion for writing last year. I always loved reading, ever since I was a small child. Books are very important to me, my escape from reality when the world around me is too much to handle. I will always be a bookworm. Also, I am an avid movie lover, which I think passed down to me from my grandfather. I have fond memories of visiting him and my grandmother and always so infatuated with his "tv room" as he called it. It was four walls of shelving and covered in every square inch with VHS movies from floor to ceiling. He had great taste in movies, and music, too. I took after him and collected many movies over the years, though not nearly as many as he had. My favorite genre is, and probably always will be, horror. I prefer my books and my movies to be horror/thrillers but will consider others, if interesting enough. My favorite author, the reason I am so in love with the horror genre, is Stephen King. The first book I read from him, many years ago, was Misery and I got hooked from that point on. Because of my admiration for reading, my best friend, Sara, challenged me one day last year to write a book… so I did! I have released books 1 and 2 of my series Autumn's Calling.
Where to find Michelle Weese online
Series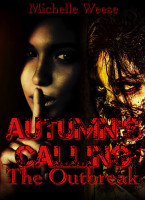 Autumn's Calling
by

Michelle Weese
Autumn Reed is a small town nurse fresh out of college and soon to be wife of Luke Davis, a business major/car salesman. Until she comes home after a grueling double shift at the hospital to find him estranged and violently hungry, which takes her by complete surprise and soon after begins to terrify her. Afraid for her life, Autumn and her sweet dog, Daisy, go on the run leaving the town she has always known as home, to a safe haven hidden off of the main highway and hours away from the abusive Luke. She feels a sense of serenity and peace at her new hideaway and comes to meet a new stranger. But her feeling of safety is soon destroyed when the dead begin to walk the earth. An unknown virus strain breaks loose and consumes many at an extremely rapid rate, turning citizens along the West Coast into decomposing ghouls with an insatiable hunger for the flesh of the living. She must find the strength within to fight and survive, or succumb to the ravenous beasts and die. Autumn will unfold a side of herself that she didn't know she had, and will stop at nothing to save those she loves.
Books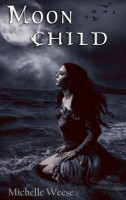 Moon Child
by

Michelle Weese
The small town of Raven Hollow & her insufferable mother was all Stormy ever knew. Until one day, a power emerges inside of her. Not only igniting a spark of hope but setting it ablaze. But with a mother hell-bent on keeping her locked away, Stormy must find her chance to escape. In only days, the small life she knew gets turned upside down as two worlds collide & she stares her fate in the eyes.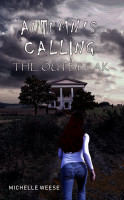 Autumn's Calling: The Outbreak
by

Michelle Weese
Autumn Reed, a small town nurse and soon to be wife, comes home to an estranged and violently hungry fiance. Afraid for her life, she goes on the run with her dog, Daisy, to a haven hours away. She thinks it's safe when she meets a beautiful stranger at the picturesque Inn, but her sense of serenity is destroyed when the dead begin to walk the earth with an insatiable hunger for living flesh.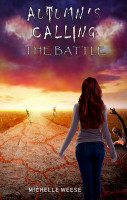 Autumn's Calling: The Battle
by

Michelle Weese
Autumn and her family have settled into their hardware store since the virus outbreak devoured most of humankind. The horde of flesh-eaters will soon be the least of their worries as they save a seemingly helpless young man, Alastor, and allow him into their safe house. Alastor steals Autumn away from her family, and she will go to great lengths to survive and escape him and the evil around her.
Michelle Weese's tag cloud