Bill Melchior
Biography
Writing humorous books like "Lessons of Youth" and "I Loved Grampy" has established Bill as a successful author in the genres of humor, and life's experiences. He continues to write new and exciting books which captivate his reading audience. He was raised in St Louis, MO. Bill has had an interesting life including college degrees in science and education, a franchise sandwich shop owner, and a high school science teacher. He makes his home in St Louis county with his wife Karen.
Where to find Bill Melchior online
Books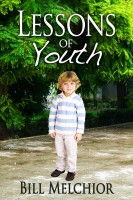 Lessons of Youth
by

Bill Melchior
Growing up is tough, tougher for some than for others! Take a journey through the eyes of Bill as he grows from a child to a young man and navigates life's pitfalls. Compare your own experiences to Bill's challenging encounters with his parents and siblings and his awkward first dates as a teenager. College years continue his roller coaster ride to manhood as he learns how to cope with life.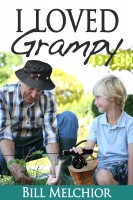 I Loved Grampy
by

Bill Melchior
This is a story of a young boy (Bill) growing up under the influence of his grandfather (Grampy). Bill's dad travels for his job and Grampy becomes a role model for Bill. Bill learns many lessons from his grandfather. He learns about everything from fishing to religion to dying.
Bill Melchior's tag cloud