M.D. Watson
Biography
M. D. Watson was born and raised in Detroit, Michigan and currently resides in North Ogden, Utah. She teaches Language Arts at a military academy, and writes fiction, non-fiction, and poetry.
Books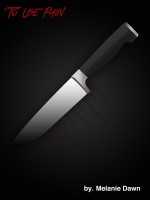 To Use Pain
by

M.D. Watson
To Use Pain is a volume of poetry about the darker side of life. The author explores the areas of life that lurk in the quiet, isolated realms of our minds.
M.D. Watson's tag cloud
Smashwords book reviews by M.D. Watson
Smashwords Style Guide on June 21, 2014



This guide is very helpful! It was useful because it reminded me of tools in Word I haven't used in a while. I thought the easy, step-by-step method was excellent! Thanks!

Smashwords Book Marketing Guide on June 21, 2014



I found this book to be incredibly helpful. I had some ideas for marketing, but this book gave me specifics, and now I have a more concrete plan. I have already implemented some of the tips, and plan on using more very soon. Thanks!