Michael F Stewart
Michael sees writing as a brilliant excuse to tramp across the world, and it has taken him abroad as a leader of Antarctic expeditions, crew of a tug boat on the Baltic Sea, paddling the Zambezi River, climbing in Sumatra, spelunking in Belize and, of course, singing inside the King's Chamber of the Great Pyramid while lying in its rose-colored sarcophagus.

Travel and a fascination with reading and religion spawned 24 Bones, which draws from Egyptian myth and is influenced by Jungian and Gnostic themes. Re-released in 2013.

His second novel, a 2011 Epic Award Finalist, is closer to home but a setting no less exotic, the Alberta Tar Sands. A horror about a revenant prehistoric vampire titled THE SAND DRAGON.

In 2012, HURAKAN launched: a Mayan themed thriller which pits the Maya against the MS-13 with a New York family stuck in the middle.

In addition, a full length graphic novel THE TERMINALS is in production and has already been optioned for film and television.

His four YA graphic novels for the Texty Award winning Boldprint series are published by Oxford University Press Canada.

He's very excited to be publishing the Assured Destruction Series in 2013.

In addition to his writing career, Michael is a four time world champion dragon boat athlete, father of four girls, and husband. He tries very hard to keep life an adventure both on and off the page.

Michael is represented by Talcott Notch.
Assured Destruction Trailer
You can learn a lot about someone looking through their hard drive...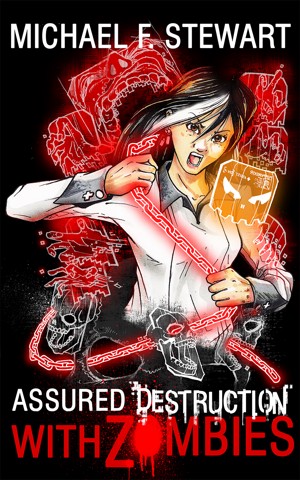 With Zombies (Assured Destruction #3)
by

Michael F Stewart
The final book in the Assured Destruction Series! Jan Rose may already be expunged from the police department's High Tech Crime Unit. Her mother's hospitalized, and Assured Destruction's on the cusp of bankruptcy. But Jan doesn't wait on anything, she seeks out the customers who used to keep the family business afloat. That's when everything starts to go wrong.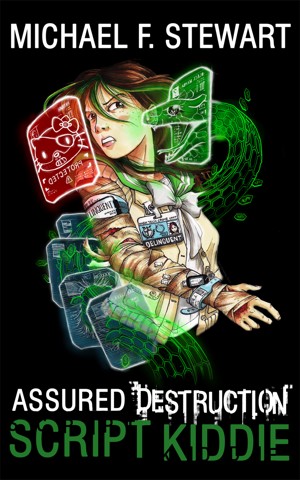 Script Kiddie (Assured Destruction #2)
by

Michael F Stewart
As the newest member of the police department's High Tech Crime Unit, the laptop of a murderer has landed on Jan's desk. Her job: to profile and expose a killer. But that's not all. A creep lurks in the shadows, stalking a friend, and Jan must stop him before the hunt turns deadly. The clock counts down for Jan to save her friend, her job, her boyfriend—maybe even her life.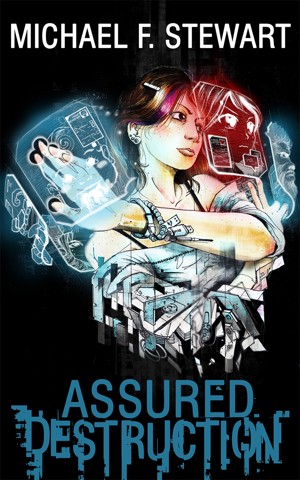 Assured Destruction
by

Michael F Stewart
(5.00 from 1 review)
You can learn a lot about someone looking through their hard drive... The real-world consequences of Janus' online exploits threaten to bring down her mother's computer recycling business.