Mia Jackson
Biography
Mia Jackson lives in a small town that's getting bigger every day. She has five dogs that she loves, believes that good things will happen to good people and crosses her fingers that she'll win the lottery. Of course she has to buy a ticket first, but why let a small detail like that get in the way of a good fantasy?
Books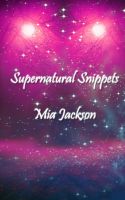 Supernatural Snippets
by

Mia Jackson
A collection of snippets revolving around the supernatural. Each snippet is 20 words or fewer. An inspiration for the budding writer and the spark to fuel the imagination of the avid reader.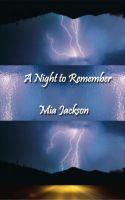 A Night to Remember
by

Mia Jackson
One night is all they have. One night… to hold in their memory until they can find their way back to each other. This is that one night…
Mia Jackson's tag cloud