Michael Canfield
Biography
Michael Canfield writes about monsters, superheroes, couples, babies, astronauts, paranoids, obsessives, and other people. He has published mystery, fantasy, science fiction, horror and just-plain-odd stories on fiction sites including StrangeHorizons, Spinetingler, EscapePod, Daily Science Fiction, in dead-tree magazines including Realms of Fantasy, Talebones, and Black Gate, and other places. "Super-Villains" was also republished in the prestigious Fantasy: The Year's Best series, edited by Rich Horton (Prime Books). Born in Las Vegas, he now lives, works, plays, writes, and watches television in Seattle and Los Angeles.
Where to find Michael Canfield online
Books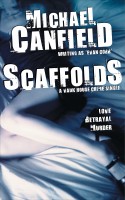 Scaffolds
by

Michael Canfield
For Dan, the restoration job means more than money, it means a chance to work past the accident that took his young wife's life. Yet it also means seeing Nayoni again, and facing feelings he has never moved beyond. Not when she married a rich architect - and certainly not now - as Nayoni reaches out to Dan - the only one who can help her escape the living hell of her existence.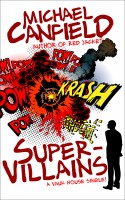 Super-Villains
by

Michael Canfield
In Excelsior City trouble finds everybody. Lang Lofton's busy managing his media empire atop the Kryse Building and roaming the night as a masked vigilante. He's got an new problem too: no villains left to defeat. Until his arch-enemy Archetype goes free. And just as the Venus Diamond goes on display at the Supernatural Wonders Museum. Then a deadly new player appears. Coincidence? No.
Michael Canfield's tag cloud