Michael J. Tobias
Biography
Michael J. Tobias was born and raised in South Carolina. After receiving degrees from Furman University and The Southern Baptist Theological Seminary, he served several Baptist and Methodist churches in various positions, including Youth Minister, Education Minister, Associate Pastor, and Pastor. He has also worked at schools, in retail, at a funeral home and at a public library. His interests include spirituality, world religions, philosophy, quantum mechanics, psychology, biology, and ecology. He plays guitar, uses Xubuntu Linux, is a vegetarian, practices Tai Chi, takes care of a cat named Buddha, and faithfully mows his mother's lawn. He also reads quite a lot and writes on occasion.
Where to find Michael J. Tobias online
Books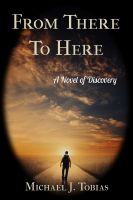 From There To Here: A Novel of Discovery
by

Michael J. Tobias
When strange things begin happening to him, Jeremy Sparks wants to know what they mean. The more effort he puts into figuring it out, the more confused he becomes, until he embraces the mystery and finds himself on a path that promises answers...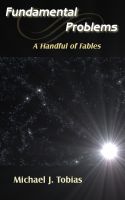 Fundamental Problems
by

Michael J. Tobias
(5.00 from 1 review)
A small collection of stories about judgment, vengeance, inspiration, inter-connectedness, and devotion. With each tale, the reader is challenged to consider new ideas or perspectives. There are twists, surprises, lovable and detestable characters, epiphanies, and revelations that will stay with the reader long after the reading is done.
Michael J. Tobias' tag cloud