Michelle Salazar Flood
Publisher info
Michelle Salazar Flood was born in Los Angeles. She attended Santa Clara University and studied history and art. She also holds a teaching credential and returned to Santa Clara to earn an M.A. in Spirituality. She served as a jail chaplain for a number of years in the Bay Area and is now a hospice chaplain in the Sacramento region. Michelle is also an artist and writer. She owned the Red Door Gallery in Placerville and worked for many years as a features writer on a local newspaper.

Douglas Puccini was born in San Francisco. He attended Santa Clara University where he studied psychology and art. After graduation he went to Europe and earned a PhD in clinical psychology and psychotherapy. He lives in Switzerland where he is in private practice. He has published a number of articles on psychology, art and travel.

Flood and Puccini's first collaboration was "Years of Silence," a novel, inspired by their college years together at Santa Clara. Their second collaboration is "For I Have Sinned." It is a non-fiction account of Puccini's first visit to Italy as an idealistic young teenager and then a return years later to take care of family business.
Books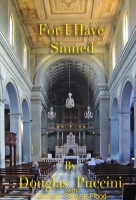 For I Have Sinned
by

Michelle Salazar Flood
This is a story of renewed family ties and the disillusionment of youthful idealism. It weaves together the story of life and death, the coming of age of an Italian-American youth while visiting the home of his ancestors, and later the intricacies of Italian law while giving a layperson a glimpse into the machinations of the Bank of the Vatican.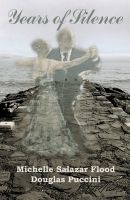 Years of Silence
by

Michelle Salazar Flood
Maggie sits on the old steps furiously sketching Nobili Hall, the place where one horrific night her life was forever changed. Across the way Carlo sits in an open window on the third floor of Montgomery watching Joe paint. He sees Maggie and calls out to her. When she sees Carlo she smiles and waves up to him. Each unaware of the life-altering consequences this chance meeting will have.
Michelle Salazar Flood's tag cloud