Mickey Hoffman
Biography
Mickey Hoffman was born in Chicago, and attended public schools where she acquired the strong suspicion that some of her teachers might be human. She wasn't able to prove this fanciful thinking until much later, when she became a high school teacher herself.Before landing in the halls of academia, she worked in a variety of jobs, including computer typesetting and wholesale frozen fish sales. The author is also a printmaker and painter and resides on the West Coast with her long suffering mate, eight marine aquariums and a very large cat. School of Lies is her first novel.
Where to buy in print
Books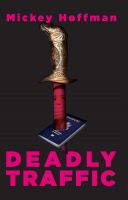 Deadly Traffic
by

Mickey Hoffman
(5.00)
Girls are disappearing from Standard High while the local sex trade flourishes. Their absences are barely noticed in the worst school in Arbor City, CA, where turnover and truancy are facts of life. Kendra Desola, the only faculty member likely to care, is on a leave of absence.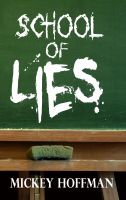 School of Lies
by

Mickey Hoffman
(4.00)
School is murder if you are not a particularly good student. It's also murder if you are a manipulative, coercive vice-principal whom everyone would like to see dead. The problem is the person whom the police suspect of the crime is our innocent heroine.
Mickey Hoffman's tag cloud