Michael A. Maney
Biography
New York City born and raised. Besides work, I play guitar and write a lot these days. With a dog named Max and a one bedroom flat, starving myself to keep getting fat. Getting older now, need only a drink or two. Sometimes I prefer ice tea and a room with a view. It's getting late now as I see, have the dog to walk but is he walking me? That's it for now, it's up to you. If you purchase my book....that's cool.
Where to find Michael A. Maney online
Books
BUTTONS
by

Michael A. Maney
Amy Devlin a/k/a Buttons carries her grade school trauma into adulthood when she is diagnosed as having multiple personalities. To save his daughter from herself, her father hires two private investigators to be bodyguards. They will have to deal with her personalities along with Mr. Devlin's questionable ethics.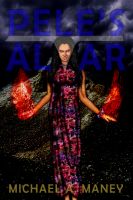 Pele's Altar
by

Michael A. Maney
Joshua Weaver is on the verge of inventing a way to predict volcanic eruptions. However he suddenly gives up. It's after decades that his country knocks on his door, leading him to travel three million miles to the unstable asteroid, "Pele's Altar." Waiting for him is a military base. There he will continue his work. But in the shadows lurks what is suppose to be myth – fire goddess, Pele.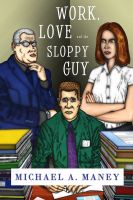 Work, Love and the Sloppy Guy
by

Michael A. Maney
There's a good chance that we know someone who is untidy and disorganized. But this story is about Jack Randle, an Ad-Man who is deplorable in organizational management. In fact it's so bad that he could lose his job, along with his girlfriend. Will he straighten himself before it's too late? We will find out in this satirical at times sexually themed story.
Michael A. Maney's tag cloud