Melinda Harris
Biography
Melinda Harris is a previously published author of Vampire Promises, Vampire Secrets, and Vampire Choices. Melinda Harris has been featured in the local newspaper, The Observer-Reporter on the success of her first novel and she has had a local restaurant owner display a poster of her first novel in his front window for months. Melinda Harris's name has been spread across the internet including, but not limited to every search engine currently available, some examples are Google, Ask, Bing, Yahoo, Dog pile, and many more. Melinda Harris currently lives in Claysville, Pennsylvania with her husband of eleven years and her three children. When she is not busy writing her next book her hobbies include catching up with her friends through her face book account, watching her favorite television dramas including Grey's Anatomy, Private Practice, and The Vampire Diaries, cooking, shopping, and reading as many books as she can get my hands on.
Books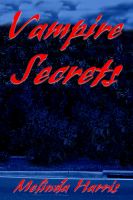 Vampire Secrets
by

Melinda Harris
Price:
$0.99 USD.
Words: 82,830.
Language: English.
Published: March 13, 2013
. Categories:
Fiction
»
Romance
»
Fantasy
Cassidy has somehow managed to fall in love with two vampires at the same time. Lucian and Matt are fighting for her heart along with her human boyfriend Josh. In the days to come Cassidy finds herself in more danger than she has ever known before, and the more that she tries to choose between the men that she loves the more complicated her life becomes.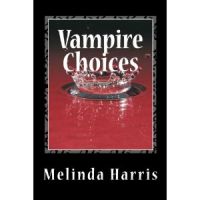 Vampire Choices
by

Melinda Harris
Price:
$4.99 USD.
Words: 82,010.
Language: English.
Published: August 14, 2012
. Categories:
Fiction
»
Romance
»
Fantasy
Cassidy has somehow managed to fall in love with two vampires at the same time. Lucian and Matt are fighting for her heart along with her human boyfriend Josh. In the days to come Cassidy finds herself in more danger than she has ever known before, and the more that she tries to make a decision between the men that she loves the more complicated her life becomes. Soon she finds herself in the path
Melinda Harris' tag cloud