Black Cat Books
Publisher info
M.B. Ryther is a freelance writer whose work has appeared in a variety of print and online magazines, including Country Woman, Mother Earth News, Woman's World, Catholic Digest, The Liguorian, L.A. Parent, and Boys' Life. A native of Minnesota, she currently lives in Washington State with her family.
Where to find Black Cat Books online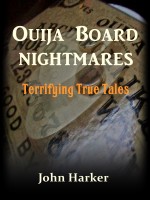 Ouija Board Nightmares: Terrifying True Tales
by

John Harker
Ouija Board Nightmares is a fast-paced, fascinating and frightening look at Ouija board sessions gone terribly wrong. Marketed as a harmless game, the Ouija is anything but. If you've ever been tempted to try one out, whether as a skeptic or a believer, please read this book first. It may just save you a hellish experience -- which can last long after the board is put away.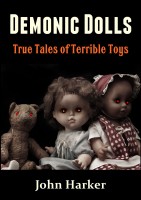 Demonic Dolls: True Tales of Terrible Toys
by

John Harker
A collection of true accounts from the frightening yet fascinating world of haunted and demonic dolls. Reading this book will undoubtedly raise more questions than it answers, but one thing is assured: you'll never look at a doll the same again.
Black Cat Books' tag cloud