Brian Mockenhaupt
Biography
Brian Mockenhaupt is a contributing editor at Outside and is the nonfiction editor at the Journal of Military Experience. His work has also appeared in The Atlantic, Reader's Digest, Esquire, Pacific Standard, Backpacker and The New York Times Magazine. He served two tours in Iraq as an infantryman with the 10th Mountain Division. Since leaving the U.S. Army in 2005, he has written extensively on military and veteran affairs, reporting from Afghanistan and Iraq, hometowns, and hospitals. He was the winner of the 2013 Michael Kelly Award for "the fearless pursuit and expression of truth," and a two-time National Magazine Award finalist for feature writing.
Books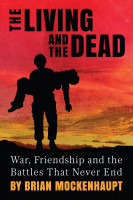 The Living and the Dead: War, Friendship and the Battles That Never End
by

Brian Mockenhaupt
In The Living and the Dead, acclaimed journalist and Iraq War veteran Brian Mockenhaupt tells the gripping true story of three close friends at a Marine encampment in southern Afghanistan. While fighting a war many back home have forgotten, the devil dogs of Patrol Base Dakota face constant threat. Like soldiers throughout the ages, any moment could bring their deaths.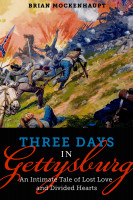 Three Days in Gettysburg: An Intimate Tale of Lost Love and Divided Hearts at the Battle That Defined America
by

Brian Mockenhaupt
Three Days in Gettysburg: tells the true story of the braided lives of three young people against the vivid and horrifying backdrop of the crucial Civil War battle at Gettysburg. The three grew up together, but by the time war came to their hometown, their lives had taken surprisingly different paths. From Iraq War
Brian Mockenhaupt's tag cloud