Genevieve Weis
Biography
Molly is a business woman, entrepreneur, mother, and author, and by no means in that order. She was educated at the University of South Florida in Tampa. She has lived primarily in Florida though she spent most of her youth in New Orleans Louisiana, and several years in Seattle Washington. She now resides in Atlanta Georgia where she owns and manages an upscale resale boutique and writes. Molly's authored work varies greatly. She has written fiction novels for years and has more recently started to publish them (An Eye for an Eye). Additionally, she has over 20 authentication manuals published on the topic of Authenticating Louis Vuitton Handbags - which are purse specific, side by side comparison guides to assist buyers in weeding through insidious fakes. Molly considers herself an education junkie who is constantly striving to take in as much culture and information as possible, often finding subject matter for another book as she goes.
Where to buy in print
Books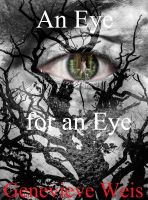 An Eye for an Eye
by

Genevieve Weis
They found Sadie Smith stuffed into the old dusty rug where Mack had left her lifeless body, not fine like her family had so diligently prayed. More sophisticated investigators may have taken care in preserving the foot prints in the thick dust coating the floor, but this was small town Iowa after all. Homicides were no more frequent than once a year.
Genevieve Weis' tag cloud