David Amsden
Biography
I grew up in North Palm Beach, Florida where I was fortunate to enjoy surfing, boating, fishing, scuba diving, riding motorcycles, and racing cars at Palm Beach International Raceway. In 1968 I traveled with Cast C of the Up With People musical group, including a three months tour performing all over Italy. After returning to Florida I joined the United States Air Force as an aircraft mechanic, beginning a long career in aviation. During my active duty I spent some time in 1969 and 1970 in Vietnam and later was assigned to the 53rd Weather Reconnaissance Squadron's Hurricane Hunters for two years in Puerto Rico. A few years after leaving active duty I joined the Air Force Reserves in 1977 as a C-130 Flight Engineer for three years. Then from 1980 to 1989 I managed maintenance bases for several freight airlines on large turbo prop and jet aircraft in Missouri, Utah, Arizona, and Texas until I was finally hired as an Aviation Safety Inspector with the Federal Aviation Administration at DFW Airport, Texas, until retirement in January of 2010. I currently live in Spring Hill, Florida and enjoy Caribbean cruises and scuba diving. My travels brought me to places in about 25 different countries and through parts of all 50 states, of which I lived for a time in 5 of them. I resided the longest in the Dallas/Fort Worth area of Texas and I can say I truly miss Texas, but I don't miss the tornadoes.
Where to find David Amsden online
Books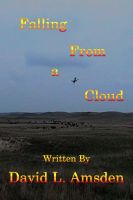 Falling From a Cloud
by

David Amsden
(5.00 from 1 review)
A B-767 air disaster kills 196 people in the sand hills of central Nebraska. Jack Harper the NTSB investigator finds the cause but the Chairman of the NTSB refuses to divulge it. David Anderson an FAA Inspector of GNA Airlines barred from the investigation by government protocol discovers the real cause the major airlines and the FAA doesn't want anyone to know. Find out their dirty little secret.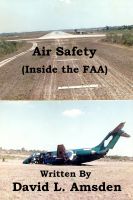 Air Safety (Inside the FAA)
by

David Amsden
"Air Safety (Inside the FAA)" is a Nonfiction about my aviation experiences, including true stories, and exposes several serious aviation safety concerns I discovered as an Aviation Safety Inspector and could not get the FAA to address, Discover many problems within the FAA's Aviation Safety System.
David Amsden's tag cloud