Moonfire
Biography
Moonfire (Sheila Marshall) is the founder of Moonfire Publishing and the author of a series of entertaining dining and compatibility guides featuring vampires, zombies and werewolves. The books come complete with colorful and imaginative illustrations, and are full of tasty recipes. These seriously humorous guides combine the art of personality typing and dating advice with a delicious and extensive collection of recipes, including appetizers, undead breads, main courses, sides and decadent desserts.

As a small child, her father related how he once spent two and half days traveling by train and singing songs with Bela Lugosi. This adventure captured her imagination, and these books are dedicated to that memory. She is a former Chicago restaurateur and currently a licensed psychologist and social worker, in practice since 1985. She has created therapy programs in creative writing and the arts, and brings her keen insights into personality types to this series of monster dining and dating books.
Books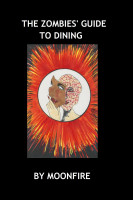 The Zombies' Guide to Dining
by

Moonfire
This humorous illustrated dining and drinking guide to the world of zombies explores the various zombie types, and food and drink to sate their ravenous cravings.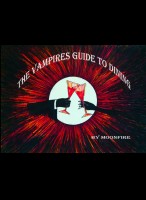 The Vampires' Guide to Dining
by

Moonfire
This humorous illustrated cookbook and compatibility guide explores the world of dating and hosting the various vampire personality types that make up the vast legions of the undead.
Moonfire's tag cloud