Bill Lloyd
Biography
Bill Lloyd is a novelist who writes about the pursuit of meaning in a world marked by uncertainty and misdirection. A native New Yorker and long-time resident of California, he received his doctorate from U.C.L.A. and served for many years as Professor and Chair of the Geography Department at California State University Fullerton. Several years ago he left academia in order to devote more time to his writing. Now he lives with his wife Janine in a small mountain retreat above Albuquerque, New Mexico, though he also spends a considerable part of each year in an old stone house in Olonzac, a small town surrounded by vineyards in the Languedoc region of southern France. The author of two novels, Searching for Cibola and The Solitude Myth, he is currently working on a new novel tentatively titled: Dramatics.
Where to find Bill Lloyd online
Books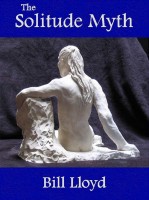 The Solitude Myth
After experiencing a bout of forgetfulness, David travels to St. Jude in the south of France where he encounters a cast of characters who seem to know him better than he knows himself. Ultimately, he must decide what is real and what isn't in a world full of contradictions and illusions. The Solitude Myth has been described as cerebral and elegant, an insight into existential mysteries.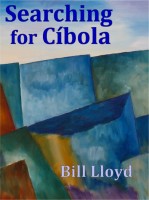 Searching for Cibola
Lawrence is at a crossroads. His wife Rachel has left him and his close friend John is dead. He moves from Los Angeles to the mountains of New Mexico where he delves into his past, trying to connect his memories into a coherent narrative of his life. He discovers that the truth can be as elusive as the Seven Cities of Cíbola sought by Coronado more than four hundred years before.
Bill Lloyd's tag cloud