Michael Marcondes
Biography
As a child, like so many of us, I wanted to be a fireman, astronaut, policeman, and oddly enough, an archaeologist also. I've worked in factories, landscaping, retail and sales, and now have been working as a computer contractor and consultant for over eighteen years. I've self-trained myself to do many things since those days, and I always had a vivid imagination, a longing to go into space, to fly, and other things. I started several science fiction books when I was young. I love watching science and science fiction movies, documentaries, and many times I even take notes to refer to in the future. I've always had a desire to invent but never really had that financial backing to make things happen, so you can see where this book gets its inspiration from. I married my wife on Valentine's Day almost two decades ago.
Where to find Michael Marcondes online
Books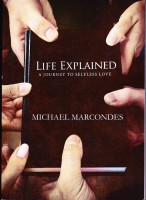 Life Explained A Journey to Selfless Love
by

Michael Marcondes
The Bible has every answer to every question you want and need to know about. There are, however road blocks caused by ourselves, society and those around us that block and even totally deter us from the truth, peace, spiritual growth and more. Learn, meditate and realize many of those answers here followed by scriptural verses to back the validity of them, in truth, that we all long for.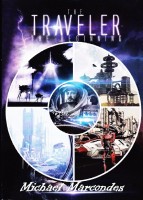 The Traveler The Beginning
by

Michael Marcondes
Jason Maxwell travels to the future to see man's progression, good or bad. After creating a "Time Chamber" and preliminary testing he decides to go himself bringing along what he needs to survive and to integrate himself into future societies in his future timeline jumps. Meeting new people can be exciting, but ever so dangerous. Jason gets caught up in intrigue and danger. Lose yourself today.
Michael Marcondes' tag cloud