Sharee Laster
Biography
I am a wife to my wonderful husband,(Jervaris) and mother of 4 (Ni'Keya, Jordan, and twins Kayden and Kayla). Growing up in my grandfather's church, 59th Street Pentecostal Church of God, I have learned the importance of living for Christ. God is the inspiration behind every decision I make for my life. I have successfully earned a Bachelors Degree in Professional Studies from Barry University, a Masters of Management from University of Phoenix, and currently pursuing a second Masters in the field of Education. I taught public school for 4 years and I am now a stay at home mom while working to launch my career as an author. Through my written works, it is my prayer that lives are touched. Each short, inspirational story is written with the intent to bring someone closer to God.
Books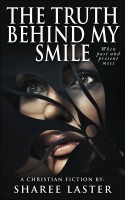 The Truth Behind My Smile (Novelette)
by

Sharee Laster
(5.00 from 1 review)
Just when Tia and Derek seem to be moving forward after serious marital issues, their past runs head on into their present and will possibly linger into their futures. Read to find out how they deal with the deep dark secrets that surface in their lives.
Offspring
by

Sharee Laster
After his mom is killed due to an embarrassing affair with his girlfriend's father, Derek has to juggle the emotions of heartache and embarrassment. Although his mom is now deceased, the life she lived still has a great impact on him. Will Derek continue to allow this to dictate his future or will he take control and get on the right track before he loses everything?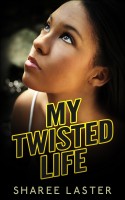 My Twisted Life
by

Sharee Laster
(5.00 from 1 review)
Shay is a teenaged girl who suddenly loses her mother. She has a Christian background and knows the importance of prayer. When she finds out the details behind her mother's death, will she pray about it or take matters into her own hands?
Sharee Laster's tag cloud
Sharee Laster's favorite authors on Smashwords

Smashwords book reviews by Sharee Laster
Sasha: African American Romance on June 18, 2014


(no rating)
In one word, AWESOME! This was truly an inspirational story. Anyone who reads it are sure to see their own life through one of these sisters. I am an aspiring author and I pray that my words reach my audience the way this book did. Thank you Mrs. Kinney.