H.D. Terech
Biography
Living in Annapolis, Maryland, I have always been an avid reader. Even though I am a mother, attorney, and wife, writing has really showed a whole new world to me. I greatly enjoy suspense, romance, and entertaining novels. After reading so many, I was inspired to write my own. "Fatal Reunion" is my first published writing. The Fatal Series is perfect for those who like quick, fun reads filled with suspense.
Series
Books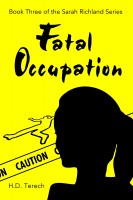 Fatal Occupation
by

H.D. Terech
Detective Richland is back solving homicides in Baltimore. A change in her normal routine leaves her distracted. Multiple women are turning up dead, and the clock is ticking. She and her partner need to find who is responsible before they kill again and before the press starts a frenzy. The FBI lends some help, but can Detective Richland trust them?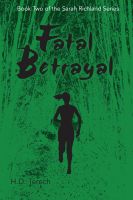 Fatal Betrayal
by

H.D. Terech
Detective Sarah Richland finds herself in the middle of a murder investigation of her best friend from high school. Tasked with facing her past, she finds herself tempted by new feelings for an old classmate who steps in to aid her.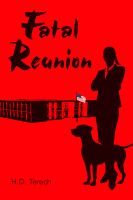 Fatal Reunion
by

H.D. Terech
In this novella, Detective Sarah Richland investigates the murder of a former murder suspect. While trying to focus on work, she unwillingly agrees to attend her high school reunion.
H.D. Terech's tag cloud