M.S. Willis
Biography
M.S. Willis is a romance novelist whose debut novel, Control, was released in 2013. Although currently writing in the romance genre, Willis has plans to expand her literary pursuits into multiple genres and has no fear conquering difficult subject matters in her writing. Willis is a native Floridian who is also a photographer and musician. When not absorbing herself in written, visual or musical expression, Willis is an adrenaline junkie, a 'closet' video game enthusiast, and an avid outdoors person and nature lover.
Where to find M.S. Willis online
Books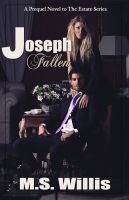 Joseph Fallen
by

M.S. Willis
Warning: This book contains graphic sexual situations, mature language and explicit description of physical and sexual violence. In this prequel novella to the Estate series, Joseph Carmichael creates a world unlike any other. In order to comprehend The Estate, you must understand Joseph; but, in order to understand Joseph, you must discover how a man falls from light into darkness.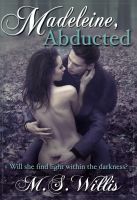 Madeleine Abducted
by

M.S. Willis
A concert cellist is taken captive by a crime network known as The Estate in a cruel and twisted game between father and son. As the son, Aaron, tries to save Madeleine by teaching her to exist within the network, Madeleine finds the strength to save herself. Content Warning - this book contains graphic sexual situations and is intended for mature audiences only (18+).
M.S. Willis' tag cloud