Muktha Manu
Biography
Mrs Muktha Manu is a devotee of Bhagavan Sri Ramana and resides in Bangalore. She came into the fold of Bhagavan Sri Ramana Maharshi when she got married in 1965 through the family of her husband, Sri. R. Manu. She was hardly aware when she was young that she could write books. She was inspired and blessed by Bhagavan to write books on Lord Arunachala and Sri Bhagavan Ramana at the age of 64. She has written books both in English and in her mother tongue Kannada. She has written two books in Kannada, 'Prani Mitra Bhagavan Ramana' and 'Arunachala Mahatme' and two in English 'A Guide to Giripradakshina' with Sri. Richard Clark and Sri. Peter Berking and 'Bhagavan Ramana, A Friend of All', which are published by Sri Ramanasramam, Thiruvannamalai, and all of them have been reprinted.
Where to buy in print
Books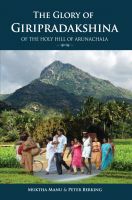 The Glory Of Giripradakshina Of The Holy Hill Of Arunachala
by

Muktha Manu

&

Peter Berking
The Holy Hill of Arunachala is one of the oldest and most sacred holy places in India. Lord Shiva, the very embodiment of wisdom, out of His supreme compassion and to bless the world, manifested in the form of the Holy Hill. This led devotees to start the practice of Giripradakshina, walking around the Holy Hill as an act of reverence and worship.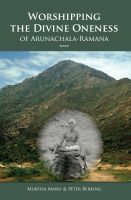 Worshipping The Divine Oneness Of Arunachala-Ramana
by

Muktha Manu

&

Peter Berking
Bhagavan Sri Ramana Maharshi and the Holy Hill of Arunachala are the names given to that Ultimate Truth which is beyond all names and forms. The identity of these two forms as the one Ultimate Truth, the Self, leads us to call Bhagavan 'Arunachala-Ramana'. He realized not only Arunachala, but every being and everything as His own Self.
Muktha Manu's tag cloud