Barbara Speak
Biography
I never felt I had time to read until one day my sister in law threw the Twilight saga at me. She demanded I give it a try and a new reader was born. An obsession would be a better word for it. While I still love a good YA book from time to time, contemporary romance is where I have found my home. Living through a characters life in real situations draws me in and holds on to me. One day an idea came to mind for a book I had not seen out there yet. After the first few chapters, I was hooked. Finding Solace was written in less than seven weeks. I just couldn't stop once I started, and have yet to stop since.
Smashwords Interview
Series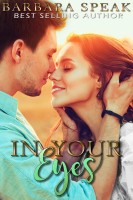 Let it be
by

Barbara Speak
Arianna and her little sister Shelby are forced to the middle of no where along side of the worst father figure on the planet and a walking zombie of a mother. Canyon is trying to overcome his own demons and rebuild his family's business. All of them come from a broken past but fight for a future everyone deserves. Let it be Me will introduce you to their story, Let it be Us gives you the conclusion but In Your Eyes helps you understand how everything came to be.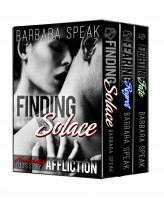 Flawlessly Broken
by

Barbara Speak
This is not your typical set of books. These 3 woman aren't perfect and they certainly aren't looking to fix any broken man. They are like any one of us. They have issues of their own and need to figure out how to overcome them. Sadie will have you wanting to kill her for her choices, Kate will make you want to throw your reader across the room and Marissa will for sure piss you off for her doubt. Even with these feelings you will fall in love with them and their great group of friends along the way.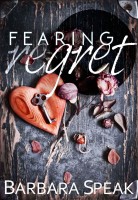 Books
Barbara Speak's tag cloud