Nadim Siraj
Biography
NADIM SIRAJ is a journalist who has spent his career collecting compelling stories across India, West Asia, Africa and Europe. He has worked at the Indian Express, The Statesman and the Muscat Daily. Currently based in New Delhi NCR, he researches critical international issues and West Asian oil politics. He is also a passionate photojournalist and has authored the book, Into the Sunset: Rediscovering Greece, a narrative of the Greek financial crisis. As a correspondent he has travelled extensively, covering issues like the socio-economic collapse of Greece, urban poverty in Kenya, life in pre-revolution Egypt, post-apartheid South Africa, and Nepalese life under Maoist control.
Books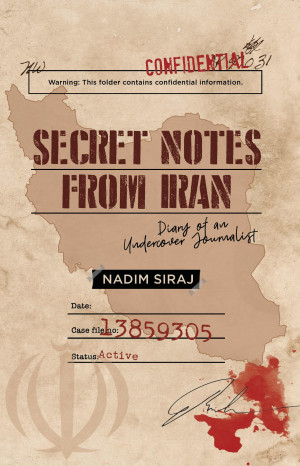 Secret Notes From Iran - Diary Of An Undercover Journalist
by

Nadim Siraj
Secret Notes From Iran is the first-person account of a journalist who travelled through Iran, disguised as a casual tourist, during the stormy US-Iran stand-off in the summer of 2017. With Iran now facing the possibility of a full-scale war with the US, the book features critical geopolitical analysis of Iran's position in the current world order.
Nadim Siraj's tag cloud