Natalia Beale
Biography
Natalia Beale lives a double life. During the day she works as a paralegal, complete with the conservative business suit, the black-framed glasses, and her dark haired pulled back. When the work day is done, though, Natalia goes in search of her passion, the dark, mysterious men who lust for women but have a curiosity for men that needs to be satisfied. Her bisexual adventures are the source of inspiration for her stories, as well as the catalyst that drives her to seek these men out for even more adventures.
Where to find Natalia Beale online
Books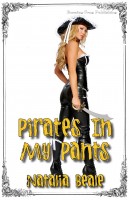 Pirates In My Pants
by

Natalia Beale
Every once in a while our fantasies come true. On a night of passionate sex, Stan and his girlfriend, Kate, confess their fantasies to each other. Kate's fantasy is to be a sex slave to a band of dangerous pirates. Stan reluctantly tells Kate that his fantasy is to have sex with her ex-boyfriend, Fred. Kate offers to help set up the date and makes Stan's fantasy come true.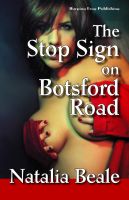 The Stop Sign On Botsford Road
by

Natalia Beale
Troy takes his best friend for a cruise in his 1966 Mustang. He picks up Cory, a hot young woman who loves his cool car. He takes her to a special, secluded spot for some hot sex on the warm hood of the Mustang. Things go wrong in a kinky way for Troy when he shows off for Cory and blows through the stop sign on Botsford Road.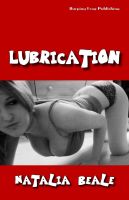 Lubrication
by

Natalia Beale
Bobby and Ryan are best friends who share everything, their cars, their money, even their girlfriends, Sophie and Madison. But the thing that makes them different is that Bobby likes guys as much as he likes girls. So when Sophie and Madison express a desire to watch them get it on with each other, Ryan decides the best thing he can share with his friend is himself.
Natalia Beale's tag cloud