Douglas B. Wright
Biography
Douglas Boyd Wright (1934-2009) was born and died in a small Utah town called Clawson. During his life he worked as an oil rigger, a heavy equipment and truck operator, a warehouseman, a nursing home administrator, a security guard, a trading post manager, an ore buster-upper, a newspaper editor, and a farmer, among other things. He finally retired from the workforce after having taught speech and English to junior highs kids.

Though reluctant to admit it, he might say his greatest contribution in life was having ten children with his wife Carolyn, spanning 1954 through 1976.

Doug loved American Indians. His years working on the Navajo reservation among a people he loved, were probably among his happiest.
Books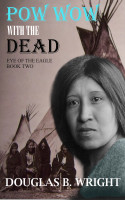 Pow Wow with the Dead: Eye of the Eagle - Book Two
by

Douglas B. Wright
Eote, a modern-day half-Indian, is given the responsibility to prepare himself and a vast army for a final battle against oppressors of the American Indian. He is sent to another dimension to live among native tribes and learn about the injustices first-hand. Will experience among a people marked for annihilation slow or accelerate the prospect of a final battle? Eye of the Eagle Book Two.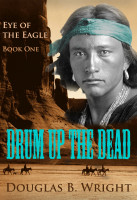 Drum Up The Dead: Eye of the Eagle - Book One
by

Douglas B. Wright
(5.00)
Eote, a modern half-Indian reared in the white man's world, is transported to another time and dimension, where through his experiences with several different American Indian tribes, he must decide the fate of the modern world.
Douglas B. Wright's tag cloud