Aditya Sawdekar
Biography
Hi friends, I'm Aditya Sawdekar from Mumbai, India. I have experience and background in Arts, Science, Marketing, Banking, Business Planning and Teaching English.
I love writing short stories that can be read in an hour or two; as believe that the world needs more short doses of fiction (and non-fiction) due to busy lives and short attention span.
Books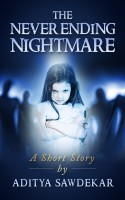 The Never Ending Nightmare
by

Aditya Sawdekar
There are some things in life that just refuse to leave us – like depression, frustration, adversity, anger etc. But what if that some problem haunts us not from this lifetime but from our past existences as well. Jessica's is one such story of how a girl tormented by a consistent and regular pattern of nightmare, whose entire life seems to be hampered by this issue.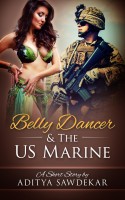 Belly Dancer & The US Marine
by

Aditya Sawdekar
The basic desires and primal instincts of a man can lead him to find love and humanity in the most unusual of places. And more than anything else than those caught in the throes of war, Chris and Farah are one such couple whose love transcends nationality, race, language and culture. But soon they find their very own 'culture and religion' coming in the way of their love life. What lies ahead?
Aditya Sawdekar's tag cloud