Nelda Moore Marmo
Biography
Born in Tahoka, Texas, she spent her formative years in Artesia, New Mexico, returning to Texas during the 1960s. A very loving, talented and beautiful Christian lady in her own right, she lives in Fort Worth with her husband, Richard, his dog, Magnum, and wonders how she manages to put up with either one of them while they try to drive her crazy...not intentionally, of course, but sometime those two just can't help it.
Books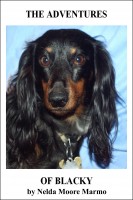 The Adventures Of Blacky
by

Nelda Moore Marmo
Follow the adventures of Blacky, a long-haired dachshund, as he explores the Brown family farm and learns about vacations. He also learns that not all wildlife is harmless, even if they do have fluffy black fur and a bright white stripe down their back!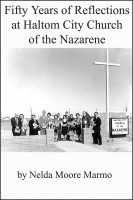 Fifty Years of Reflections at Haltom City Church of the Nazarene
by

Nelda Moore Marmo
A moving and insightful journey through 50 years of joy, tears, laughter and service to God. Along the way Nelda will show you...as only she can...that you can serve God and have a lot of fun at the same time. While only using 8,842 words and 18 photos (including the cover), this book speaks volumes. A must read.
Nelda Moore Marmo's tag cloud