Nellie C Lind
Biography
Nellie C. Lind lives in Sweden with her son, but she was born in Poland. Writing has always been one of her greatest interests. Today she runs the publishing house Sense Förlag and self-publishes her books. She writes passionate paranormal romance, fantasy and science fiction books for adult readers. You'll find all sorts of beings in her stories, for instance angels, vampires, gods and elves. You'll also find everything from short stories to novels among her books. Keep an eye open for upcoming releases!
Where to find Nellie C Lind online
Videos
Dödens gåva
Trailer till "Dödens gåva".
Trailer for Angel in Chains by Nellie C. Lind
The last thing Inez expected to find inside the cave that appeared from nowhere was a chained angel, but there he was. Tall, beautiful and making her heart beat like never before.
Books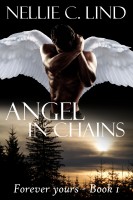 Angel in Chains (Forever Yours #1)
by

Nellie C Lind
One imprisoned angel inside a magical cave. A beautiful woman finds him. His chosen one. Now he must make a choice. Her love. Or his freedom.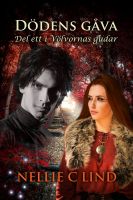 Dödens gåva
by

Nellie C Lind
När en mörk förbannelse hotar att förinta livet, måste hon göra allt, för att rädda honom.
Nellie C Lind's tag cloud