Nichole Bennett
Biography
An avid mystery reader from a young age, Nichole has devoured Sir Arthur Conan Doyle, Edgar Allen Poe, and Agatha Christie. She has also had an ongoing fascination with the supernatural everything from angels and spirits to ghosts and hauntings. It's only natural that she combine her two interests to create mysteries with a paranormal twist.She lives in the Black Hills of South Dakota with her husband, two daughters, three dogs, and four cats.When she's not writing, Nichole can be found reading, knitting socks, drinking coffee, eating chocolate, or spending too much time online. This is her first novel.
Where to buy in print
Books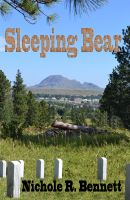 Sleeping Bear
by

Nichole Bennett
Life has finally calmed down for wife and mother Cerri Baker. That was until the annual Black Hills Motorcycle Classic and a murder atop a sacred Lakota site. Cerri is asked to use her special talents to assist law enforcement. Between her spirit guide and a pack of disagreeable fae, however, there doesn't seem much hope of solving the crime before the bikers leave town.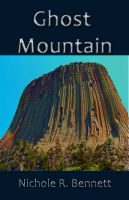 Ghost Mountain
by

Nichole Bennett
(4.00)
Moving is stressful enough, but when Cerri Baker moves with her family to the Black Hills of South Dakota, she begins seeing things-things like murder. Named after a pre-Christian Celtic Goddess, Cerri has spent her life trying to avoid the spirituality and "hocus-pocus" her mother embraces.
Nichole Bennett's tag cloud