Nicola Miller Clendon
Biography
Nicola Miller Clendon lives in the city of Auckland, New Zealand. She is currently published in non-fiction and young adult fiction. Her alter ego, Lillie Frost, writes Regency Romance and Paranormal Romance. She also drives a Land Rover, tries to be pack leader to her headstrong Labradoodle and attempts to keep track of her children, usually not all at the same time.
Where to find Nicola Miller Clendon online
Books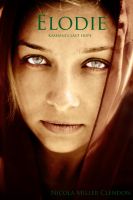 Elodie - Kashani's last hope
by

Nicola Miller Clendon
A battle raging between two High Lords threatens to change Kashani forever. Nothing in Elodie Jedda's life will ever be the same if Jante Calende succeeds in his attempt to assassinate the Most High Lord. There is only one hope for Kashani - Elodie. She believes in herself, the problem is no one else does. Is she strong enough to convince those around her that she is their last hope?
Nicola Miller Clendon's tag cloud