Jean Matlok
Biography
I have been an avid reader of romance since I was 15 years old when I found some old Mills & Boons books in my parents' garage. I was immediately hooked and reading romance ever since - I am now 44 years old. The urge to write came upon me when I was still a child of 11 years, and I would write adventures but as I matured, I found myself heading towards the genre of romance. I attended a short course on romance writing, and wrote several books, but never had them published, I just wrote as I enjoyed writing. I am starting out, and working full time managing a nursing home, with my three children and husband. Our lovely dog, sunny and tropical fish all adds to this little family.
Books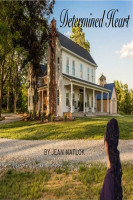 Determined Heart
by

Jean Matlok
When bored socialite, Lucas Stone, asked Budding Biologist Annie Morales to be his 'pretend' fiancée, her immediate thought was 'No Way.' Lucas Stone was as far from what she considered husband material as she could dream of. Growing up in the same town, they were worlds apart. Annie grew on the poorer side of the city – Lucas was born into wealth. Annie would never forget Lucas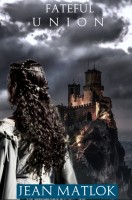 Fateful Union
by

Jean Matlok
Price:
$2.99 USD.
Words: 68,010.
Language: English.
Published: February 27, 2016
. Categories:
Fiction
»
Romance
»
Historical
Set in medieval England Miriam had it all – a secure future and ability to live her life as she saw fit. The eldest daughter of a nobleman, she was a healer. This all came to an end when she learnt of her betrothal to the fierce warrior – Lyon DeWarrick. And yet, Miriam lived a life fraught with danger. Could her new husband be her only chance for survival, or will he lead her to her ruin?
Jean Matlok's tag cloud