Nicki Ivey
Biography
Nicki Ivey writes in Eastern Pennsylvania. During the day, she uses her Associates Degree in Computer Programming to advance the Marketing Department for agents at a prominent real estate franchise. During the evenings between bedtime and way past bedtime Nicki writes frantically for National Novel Writing Month (since 2003), organizes writing events as Municipal Liaison/Community Volunteer for NaNoWriMo (since 2008), maintains a blog (OfftheBeatenPlan.com), and tries to generate content for her self-publishing pursuits (IVEYbooks.com). With one self-published collection of short stories under her belt (and a small assortment of best-forgotten almost-novellas), she looks forward to achieving her overreaching writing goals for 2016 (her year of the Ninja).
Where to find Nicki Ivey online
Books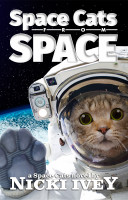 Space Cats from Space
by

Nicki Ivey
Sarah just wants to write enough books to quit her day job, except that's not how her life is working out. She's got four cats, and they can talk. To her. In English! And they're dragging her down their rabbit hole of intrigue and secrets. Is Sarah willing to accept this new world and the talking cats that come part and parcel, or if she wants it to return across space from whence it came.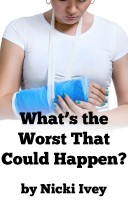 What's the Worst That Could Happen?
by

Nicki Ivey
Pixie does not resemble her name, not being short, svelte, or with the right haircut. Instead she is accident prone and desperate to be loved by a family that doesn't return her affections. When Dad suggests she takes a vacation to coincide with her sister's wedding, she reluctantly leaves for Chicago for San Francisco, where new accidents await. Break a leg, Pixie! Or maybe even an arm...
Nicki Ivey's tag cloud