Dan W.Griffin
Publisher info
If you have ever wondered what it would be like to crash a fairground ride, upset the Russian mob, humiliate yourself in front of two and a half million people, fall asleep on a push-bike, pole dance, be Santa Claus, be run out of town by more gangsters intent on snapping your legs like Twiglets, receive a VIP tour of The Whitehouse, forge an identity, be fired from the same job twice in as many days, make a movie with an Oscar-nominated Hollywood actress, have a crazed psycho break into your flat at 3am intent on causing you serious physical aggravation with a screwdriver, fleece a pensioner out of their hard-saved cash, be pursued by the paparazzi, simultaneously implode three companies, make weaponised plutonium or be normal...then you're no longer alone. Welcome to Danland.
Where to find Dan W.Griffin online
Books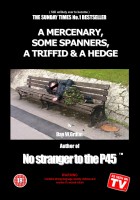 A Mercenary, Some Spanners, A Triffid And A Hedge
by

Dan W.Griffin
Welcome to the second piece of the jigsaw of the mangled sludge of words and stuff that will eventually curdle and congeal into the boondoggle of the memoir, No stranger to the P45. This is actually a prequel to the first mini-book, 'A hitman, a chopstick and a darlek'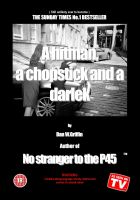 A Hitman, A Chopstick And A Darlek
by

Dan W.Griffin
Have you ever been awoken at three in the morning by a psychopath in your flat?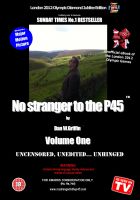 No stranger to the P45 - Volume One
by

Dan W.Griffin
Hailed by one reader as "The funniest (they) have ever read" while Andy McNab, author of the acclaimed war memoir 'Bravo Two Zero' wrote simply, "Buy this book (or else!)" Visit the author's website for a chance to win Volume Two, or download the 'London 2012 Olympic Jubilee Special Edition' to your device now! If you enjoyed this, please leave a comment. If you didn't... then please do not!
Dan W.Griffin's tag cloud