Nate Dean
Biography
It's the same old story, really: schooling, a degree, minor works published in minor publications. Not quite the same, I'd wager, are the the following random, biological factoids: I grew up in a farm house haunted by the spirit of my great grandfather. My current house is also haunted (a little girl this time around). I'm a member of Phi Beta Kappa. I review horror films. Besides South Dakota, I've lived in Montana and Wisconsin. For a time, I worked for Barnes & Noble (yes, it was awesome). In college, a strange twist of fate led to me having a nice conversation with Maya Angelou. I've sauntered around Walden Pond. I toured Berlin, West and East, prior to the wall coming down. In Mexico, I had occasion to lunch at the honest-to-God Hotel California (by the way...the mission and its bell are still there). Finally, during a visit to Las Vegas (there's always a Vegas story) I and my friends fled the city and spent the day pestering secuity personnel at Area 51. We didn't lose money gambling and also somehow managed to stay out of prison. It was a win-win kind of day.
Where to find Nate Dean online
Books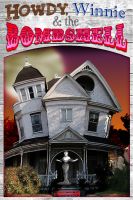 Howdy, Winnie, & the Bombshell
by

Nate Dean
(3.00 from 3 reviews)
A haunted house, a WWII legend, a sexy Hollywood icon, and the world's most famous block of freckled wood all crammed together into a 600-word short story that was rejected by NPR contest judges. A free, three-minute read that will either put a smile on your face or leave you scratching your head.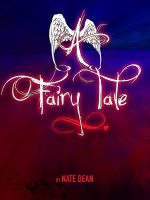 A Fairy Tale
by

Nate Dean
(5.00 from 3 reviews)
When an ancient race of horrific creatures begin rising from the earth, the fate of the world rests in the hands of an epileptic millionaire, a shy Native American, a chain-smoking coroner, a ball-breaking lesbian, and an elderly psychic. Can this group of unlikely heroes defeat an evil that's straight out of hell? With bluster, BS, and a mighty big shotgun, they'll sure die trying.
Nate Dean's tag cloud