Michael D. O'Connor
Mike O'Connor, a Washingtonian by birth, spent his childhood on Marine Corps bases in the South. His favorite was Marine Corps Schools in Quantico, Virginia. There he fell in love with the beauty of Virginia, and all of the history around him. Although the 50's and 60's were dark years for gay men, he was to find that they were not devoid of interest and lusty adventures. In 1968, he did not "come out"--he positively danced with joy at his discovery of the gay community in Washington. A few years later, he moved to Boston and stepped into the bacchanal of the 1970's. Almost simultaneously he met the love of his life, Christopher Hail. They loved each other for 42 years. Having experienced the 70's so intensely, convinced him that he lived through a gay Golden age. Hemingway loved his life in Paris in the 20's, Isherwood loved his life in Berlin in the early 30's, and I loved the 70's in Boston.
The last 5 years of my life have been consumed with editing a massive scholarly work on the Baroque composer Domenico Scarlatti, by Christopher Hail. It is his legacy.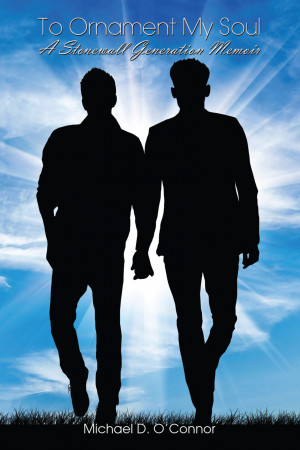 To Ornament My Soul
by

Michael D. O'Connor
The author casts a fond look back on his life at the start of gay liberation. With a humorous twinkle in his eye, he describes how he connected the dots of his gay life in the 50's and 60's--a time of great repression. He takes you on a tour of gay Washington, D.C., Boston and San Francisco in the 70's. And he shares what life was like with the love of his life.